Discover some of the best tales to come from the World Anvil community. From fantastic realms to the distant future, this amazing worldbuilding community is host to thousands upon thousands of innovative settings. Selected from among the best of these, this anthology contains ten novelettes that promise adventure, excitement, and a tour of other worlds that defy the limits of imagination.
J.L. Allred was born in Jonesboro, Arkansas in 1990. He met his wife Erin while living in Ormond Beach, Florida where he attended Daytona State College earning a Bachelor's Degree in Information Technology. He has been reading and writing science fiction and fantasy since he was in the 3rd grade.
As a shy, awkward kid, M.K. Beutymhill adored Victorian charm, fairy tales, and RPG gaming – none of which she ever outgrew. Over time, contact sports and work abroad balanced her out into a proper ladythug, and she now writes genre-blending fantasy about adventure, discovery, and other badassery.
#CharmCity tough and #SacramentoProud, she currently resides in California with the love of her life. She's passionate about historical costuming, sports, and forestry services.
Find out more about M.K. at her website.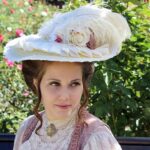 C.R. Christiansen is a young author based in Denmark, who makes her debut with the work Sanctum of Snow and Blood in the World Anvil Anthology. Christiansen has been storytelling for as long as she can remember, even before she learned how to write. She mainly writes speculative fiction and enjoys writing magical settings more than anything. However, her education in biotechnology and as well as her considerable interest in history and anthropology has certainly shaped many of the concepts found in her works.
Christopher Dravus has been a gamer, story teller, and dungeon master for over 25 years experience in Sci-fi, Fantasy, Steampunk and Horror genres. In 2018 he and two friends created Ironrise Games, a company focused on putting out the kind of gaming products that offered the playstyle and narrative they were always seeking out from other products. Their first game, the self-titled Ironrise, board game was released in 2019 with a second game slated for late 2020. Christopher is the head of Creative Development for the company and has a passion for developing stories, characters, and worlds with rich backgrounds ripe for exploration. He lives in Chicago with his wonderful dog Winston and is surrounded by supportive, creative friends who help make his work possible.
Larnce Hicks is an aspirant fantasy writer who has been constructing epic stories for over 8 years. As a well practiced historical martial artist and medieval warfare enthusiast, Hicks is able to bring enough realism to fantasy warfare to truly immerse his audience in the action.
Nicklas Erik Larsson works as a game developer by day and might be a costumed crime-fighter by night. Dead Meat is his first published work, but you can find the rest of his stuff on his World Anvil page, where he spends too much time inventing particularly weird settings. Such worlds include light-hearted dystopias, fractured timestreams and the Necro-Industrial Complex featured in Dead Meat. One of these days, he will definitely write something much more cheerful. Maybe.
Garrett S. Lewis has been writing horror since the age of 14 when they fell and hit their head on the pavement one chilly September morning. This only added to their ever-growing collection of artistic pursuits, which currently includes traditional illustration, digital illustration, pixel art, video editing, graphic design, tabletop game design, and coding. Each is often marinated in the odd and surreal. In their free time not spent on making things, they enjoy reading, playing games, talking with friends, engaging in creative communities, and occasionally releasing unspeakable horrors from their mountain abode to terrorize the local villagers.
You can connect with Garrett on
Twitter
.
Al Provance grew up in southern New Hampshire, and has been reading fantasy and science fiction books from a young age. Also an avid tabletop gamer, he's been writing for campaigns and characters since his teen years, and developed a passion for reading and writing that lasted throughout his life. After a few years in the military, Alan finished school to become a history teacher. He still lives in southern New Hampshire with his family.
You can connect with Al on
Twitter.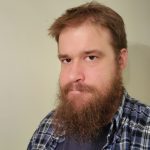 Tepherial is a fantasy and cosmic horror enthusiast just trying to get the stories out of his head.
You can connect with Tepherial on Twitter.
Travakh is a software engineer based out of California, pretending to be a writer. His hobbies include driving slow cars fast, eating fast food slow, and looking for the best of unintentional comedy.