Strange clouds on the horizon herald the coming of the swarm. The undulating masses of the hoard cannot be stopped. Terrifying creatures roam the Earth, seemingly with no aim but to devour all that stands before them. Experience the end of the world as we know it with these fourteen tales of horror, survival, and hope. The world ends in a frenzy of death and miasma of terror, but what will become of the remnants of humanity?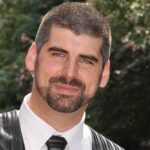 Hailing from the capital of the Great White North
[Canada]
,
Stephen Coghlan
spends his days erecting buildings, and his nights reveling in the dreamscape. Since 2017, he has produced a myriad of flash fictions, short stories, novellas and novels, including, but not limited to, the GENMOS Saga, the Nobilis series, and has had his works read on podcasts and featured in anthologies.
Stephen Coghlan is the creator of Remants. Learn more about Stephen at his website.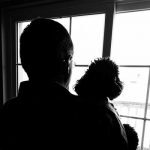 J.D. Sanderson lives in central South Dakota with his wife, daughter, and mini poodle, and has been a science fiction fan since the age of five. Whether he's penning a novel or a short story, J.D. is always looking for a new and original way to look at the genre. When he's not writing, you can find him chasing around his little girl, walking his dog, or watching movies with his wife.
Connect with J.D. on
Twitter
.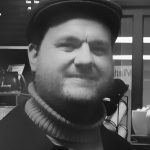 Aaron Lee was born august 17, 1983. He graduated from the university of Oklahoma in 2006 with a bachelor's degree in English literature.  His story "Spades, Hearts, Clubs, Diamonds, and Mr. Bains" won 1st place in the short story category for the Oklahoma Writing Project in 2002. His published collections are: Hallucinations: Ten Tales of the Supernatural; The Wanton Interim: 13 Stories to Eat You from the Inside; and The Cryogenic Conundrum and 10 other Funny Fictions.
Find out more about Aaron at his
website
.
J.D. Kellner's affinity for science fiction and fantasy attracted him to the writing world. When not working on his next novel, J.D. writes musings and short stories for his website, the Wet Ink Project. Outside of the literary world, J.D. spends his free time with his family and friends enjoying life to the fullest. J.D. Kellner lives with his family in Pittsburgh, Pennsylvania.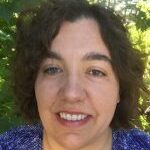 Rachel Ford is a software engineer by day, and a writer most of the rest of the time. She is a Trekkie, a video-gamer, and a dog parent, owned by a Great Pyrenees named Elim Garak and a mutt of many kinds named Fox (for the inspired reason that he looks like a fox).
Find out more about Rachel at her website.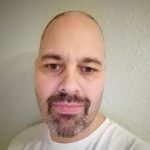 When not operating a cold storage, Ian Fairgrieve let's his imagination fill the warehouse with the victims of the stories he's crafted in his dozen plus years of word crafting. Wanting to be known for sending chills down others' spines, Ian prefers the dark and twisted realms of horror. Remnants: The Brood is his first published work, and hopefully the start of many of his other written stories creating their way into reader's brains.
Connect with Ian on
Twitter
.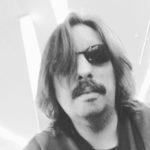 Michael D. Nadeau found fantasy at the age of eight with Dungeons and Dragons. By the late 90's he discovered his love for reading. His favorite teacher gave him her personal books to bring home, and he couldn't get enough. He had even more ways to explore the great worlds out there, and it was harder and harder to come back. When he was much older and had created and destroyed more worlds than he could count, he decided to delve into the literary world.
Find out more about Michael at his website.
Benjamin Hope is the author of Victorian gothic-steampunk crossover, The Procurement of Souls. His sequel, A New Religion, is due for release in 2019 and he is also currently working on a collection of cautionary fairy tales. He blogs regularly on the writing process and offers up recommendations in 60 words for speculative and gothic fiction on his website. He occasionally guest lectures at universities on public speaking and lives in Hertfordshire, in the UK, with his wife and daughter.
Find out more about Benjamin at his
website
.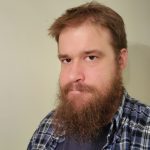 Alan Provance grew up in southern New Hampshire, and has been reading fantasy and science fiction books from a young age. Also an avid tabletop gamer, he's been writing for campaigns and characters since his teen years, and developed a passion for reading and writing that lasted throughout his life. After a few years in the military, Alan finished school to become a history teacher. He still lives in southern New Hampshire with his family.
Connect with Alan on
Twitter
.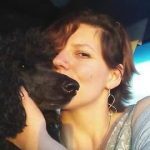 Crystal L. Kirkham currently resides in a small hamlet west of Red Deer, Alberta. She is an avid outdoors person, unrepentant coffee addict, part-time foodie, servant to a wonderful feline, and companion to two delightfully hilarious canines – Treble the Standard Poodle and Nahni the Australian Shepherd. She will neither confirm nor deny the rumours regarding the heart in a jar on her desk or the bottle of readers' tears right next to it.
Find out more about Crystal at her
website
.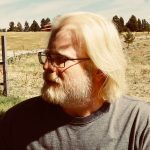 D.W. Hitz lives in Montana, where the inspiring scenery functions as a background character in his work. He is a lover of stories in all mediums.  He enjoys writing in the genres of Horror, Supernatural/Paranormal Thriller, and Science Fiction/Fantasy. Originally from Norfolk, VA, D. W. has degrees in Recording Arts and Web Design and Interactive Media. He has been a creative his entire life which has driven him in writing, music, and web design and development. He aspires to tell stories that thrill the heart and stimulate the imagination. When not writing, D. W. enjoys spending time with his family, hiking, camping, and playing with the dogs.
Find out more about D.W. at his
website
.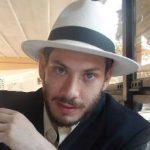 A. A. Rubin's fiction has appeared in publication such as Pif Magazine, Serious Flash Fiction, and Scriveners Pen. He was named a Fiction War Finalist for his story The Substance in The Shadow. His graphic novel, Night Prowler: In The Crosshairs is scheduled for released next year. Rubin holds a BA in Writing/Literature from Columbia University and an MA in Teaching of English from Teachers College Columbia University. A mild-mannered writer by day, he wanders the streets at night as a vigilante crime-fighter. He lurks in the shadows, behind the curtain of night, waiting for the proper moment to strike.
Find out more about A.A. at his
website
.