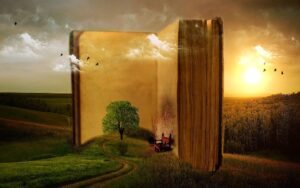 The Healing Words Project
We find ourselves in troubling times. Our authors asked what they could do to help, so we started this column as a place to provide some free short stories to the world. We hope you find a little diversion and a brief escape from reality here.
Founded in 2018, Kyanite Publishing is a small press with a big vision. Our mission is to find and share stories we love with readers who, like us, have an unrelenting appetite for the written word. We believe in the transformative power of storytelling, and our focus is on uplifting our authors and building a supportive community. We publish stories in all sizes and formats. Learn more about what we're currently looking for on our submissions page.
Monday – Friday: 10am-6pm
Saturday & Sunday: Closed
USA +1 (970) 666-1176
[email protected]
Co-Founders:
Sam Hendricks, Publisher
B.K. Bass, Editor-in-Chief
Subscribe to Updates via Email
Enter your email address to subscribe to our blog and receive notifications of new posts by email.
We will never share your information or spam you! Look forward to updates about new books, author events, and company announcements!
Join 2,318 other subscribers