Hello readers!
Our first release of the year is out today! Blood of the Desert (The Burning Sands: Book One) by Kyanite Publishing co-founder B.K. Bass is an action-packed sword and sorcery novella that you won't want to put down. It's available now as an eBook at your favorite retailer and right here on our website–where for a limited time, we're offering it for $1.99!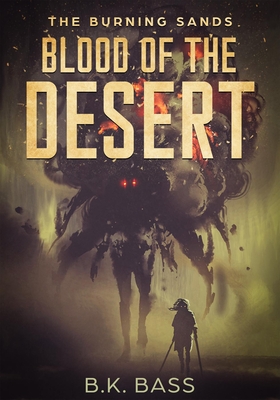 After escaping a life of slavery, the Taerwyn nomad Brego crosses the wastelands of Erimos. He must flee slavers, bounty hunters, and other more nefarious threats. As he seeks to shed the iron bonds of his youth, Brego treks across the Northern Peninsula in search of something he has never known: a home. In the process he finds something he never expected to find: a family. Allying with an assortment of unsavory misfits, Brego must fight his way across the Cressian Badlands to find the Taerwyn of the Great Sand Sea.
Here, Brego seeks to rejoin the people of his blood: the blood of the desert.
Looking for more from B.K. Bass?
Check out his website for a list of all his recent releases, including What Once Was Home, a science fiction novel chronicling the aftermath of an alien invasion.
Score More Books with the Kyanite Collector's Pass
Become a Kyanite Collector and get all the eBooks in our catalog, plus all our new releases for one year! You'll also receive a year-long 20% discount on all our print books!